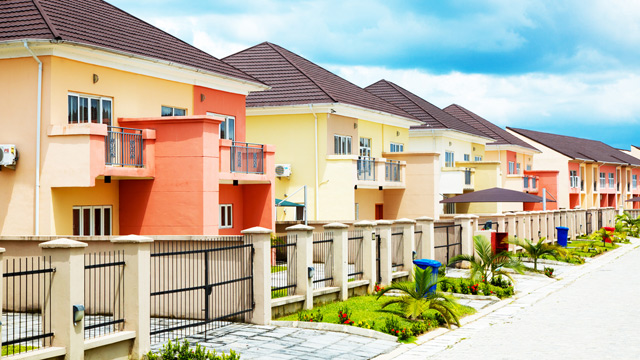 Buying a Property in Lagos can be daunting, Lagos is a metropolitan city that attracts a lot of visitors and tourists. Many times, these visitors are so taken in by the beauty and charisma of the city that they relocate to live in the city for a while or even permanently. Most people living in Lagos realize that it is a better bet to buy a house or build one in the city than to keep paying rent. Aside from being a cheaper option, buying a house gives a sense of stability and security.
While purchasing a property in the city is one of the biggest and most daunting purchases a person ever makes, there are certain steps that could be taken to ensure the process is seamless and the purchase, rewarding. thehazelcrest.com proffer key steps to take before buying a property in Lagos.
Have a budget
A majority of prospective property buyers in Lagos make the mistake of not having a budget before they set out to make a purchase. Buying a house is not as easy as walking into a grocery store and buy provisions. From legal to agency fees, there are a lot of hidden and extra costs that need to be considered. Also, you need to know how much you can afford so you know what area to research and where to draw the line or put a pin in the course of your search.
Inspect, investigate and appraise the property
The moment you find a property that catches your fancy and fits your budget, visit the property and inspect ensures you are communicating with the real owner of the property or someone who has valid authority to sell. A lot of times when dealing with property in Lagos, you hear of fraudulent individuals who try to sell a property which they do not own to unsuspecting buyers. This stage is where your lawyer begins his/her work fully, the lawyer will conduct the proper search, ask the right questions, and request for the right documentation to determine if the person you are speaking to about the property in Lagos, is the real owner. This is EXTREMELY important, especially when the property in question is family land.
Make payment and collect all receipts/documents
Make all payments regarding the house with your lawyer. After making a payment, make all efforts to collect every related document.  Also, from the deed of assignment, contract of sale, letter of allocation, affidavits, purchase receipt, letters of administration, certificate of occupancy(if available) e.t.c, there are so many documents you need to ensure you collect after making payment to guarantee authentic ownership.  After you have collected the necessary documents and receipts, file them with the State Government. It is important you do so, that way you purchase is valid in the eyes of the law.